Wines by Design
We're in the business of helping you make wine! Whether you're just starting out, or if you're already an experienced vintner, we can help. Stop by for some instruction and help with your first batch or stop by for some supplies. We'll be here!
Quality, without the cost
Wines By Design has been in business since 2006. While some things have changed, our love of quality wine production hasn't! Whether you enjoy red or white, dry to sweet, we have something for everyone!
Let the wine making begin.
Welcome to Wines By Design!
We are a full service, on-premises wine making facility and wine-making kit supplier, located in Rochester NY. If you're interested in making your own wine, come on in and we can help! We have hosted families, small groups, wedding parties and corporate team building events.
Or, if you are already an experienced vintner and are simply looking for supplies, we can help with that too. While our primary focus is wine-kits, check in with us, if we don't have it in stock, we can probably get it for you!
For more detail on how your time will be spent making your very own wine, please see: our process.
Bottles are a big deal at Wines by Design, we try to get the best bottles for you to put your best wine in. However, reusing your bottles is OK also. Just remember that proper bottle cleaning is very important, otherwise the sanitizer can't do the job you need it to do. There are just a couple of simple steps to keeping your bottles clean. First, make sure that you rinse them once they are empty. This will flush out the last of the remaining wine. Leaving the bottles with wine residue in them will promote the growth of molds and if you miss that little colony on bottling day then they will ruin your great wine.
Note: We STRONGLY recommend that you do NOT put your wine bottles through your dishwasher. While this may seem like a great way to sanitize your bottles, you really can't guarantee that either all of the food particles that may be hanging around the bottom of your dishwasher OR all of the soap that you may (or may not) have used will find it's way into (and then not out of) your bottles. Then, when the drying cycle kicks in, those food particles (or soap) will harden onto the bottom of your bottle. Neither of these option are good for your wine. As a result, we suggest that you simply rinse your bottles well and allow them to drip dry.
Next is storage, you just rinsed out the bottle. Now, let it air dry upside down overnight. This will make sure that residual water and wine will drain out of the bottle and not pool in the bottom. Again, standing water is a hot spot for mold to grow. Last, when you set that bottle aside, why not put it in a case for storage? just make sure you store the bottle upside down to make sure that little spores and dirt stay out of your bottles. Following these suggestions will help the sanitizer do the job it was meant to and it will ensure that you have great wine throughout the batches you make.
Remember that we discourage anyone from using twist top bottles. If you want to, you do so at your own risk. The reason is that the twist top bottles have thinner glass at the neck than cork top bottles. The thinner glass may not be strong enough to withstand the pressure of the cork. The bottle may break as you are corking it or it might happen later in your wine cellar. Either way that is a wasted bottle of wine and someone might get a nasty cut if it happens while you're corking. That would ruin a good time.
Information
Address:
1424 Buffalo Road
Rochester, NY 14624
Contact Us:
585.235.1090
info@winesbydesign.biz
Business Hours:
| | |
| --- | --- |
| Tue – Fri: | 3:30p – 7:30p |
| Sat: | 9:00a – 2:00p |
| Sun & Mon: | CLOSED |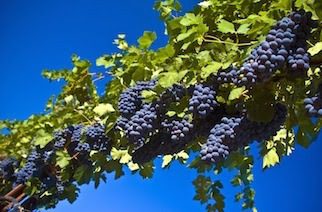 Continuing Education
Looking for something to do? Got four nights free? How about joining one of classes, we'll show you how to make your very own delicious wine!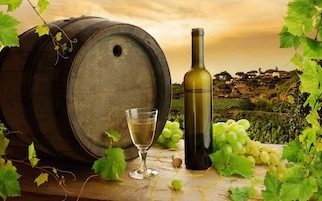 Wedding
Why not share your special day with all your guests? Let them take home part of your special day, a bottle of your very own wedding vintage.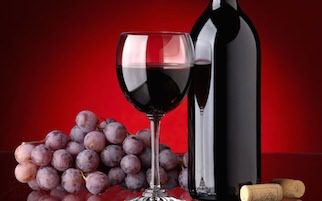 A Night at Home
What's better than a night by the fire, some artisan cheese and a bottle of terrific wine you've made yourself?
We heard many great things about you, so we decided to check you out for ourselves.
(BTW: They were right!) DH
We cannot say enough good things about Wines By Design. The quality of the wine is better than most bottles of wine you can buy at the store, plus you get to tell your friends and family you made it on your own! Krista Hudson